Student Leadership
Our student leadership encompasses processes and structures for student representation and incorporates students' participation in decision-making and the life of the school. Students develop skills in areas such as problem solving, listening, communication, collaboration, using their initiative, leading and motivating others, task management, decision making, technology and running meetings.
"If your actions inspire others to dream more, learn more, do more and become more, you are a leader."
John Quincy
Student Wellbeing
We believe that a child's wellbeing is fundamental to holistic learning, life and Faith. Children who are happy, confident and who can form positive relationships with others are empowered to achieve positive learning outcomes. A positive sense of wellbeing supports a base for rich learning that enables young people to flourish.
At St Catherine's it is expected that all members of the community show Respect, Responsibility and act Safely. These values form the basis of our 'School Wide Positive Behaviour Support' program. 'School Wide Positive Behaviour Support' is an evidence-based framework for promoting positive behaviour and providing support in order to prevent misbehaviour.
Through our Wellbeing programs and strategies, we endeavour to encourage our children to develop healthy relationships and skills as they prepare to take their place in an ever-changing society, as self-respecting and responsible citizens by:
Implementing Social Emotional Learning programs and strategies
Building a culture of healthy relationships
Providing personalised learning programs
Having established a whole school approach to behaviour management
Building partnerships between home and school
Developing Individual Behaviour Plans as required
Supporting Lunch time clubs to support student interest
Fostering partnerships with community support groups
Providing an onsite qualified Student Psychologist 
Facilitating the Seasons program – The Seasons for Growth program is designed for children to assist them in managing and understanding the effects of significant change, loss and grief in their lives
Offering a School Chaplaincy service
Promoting Values Education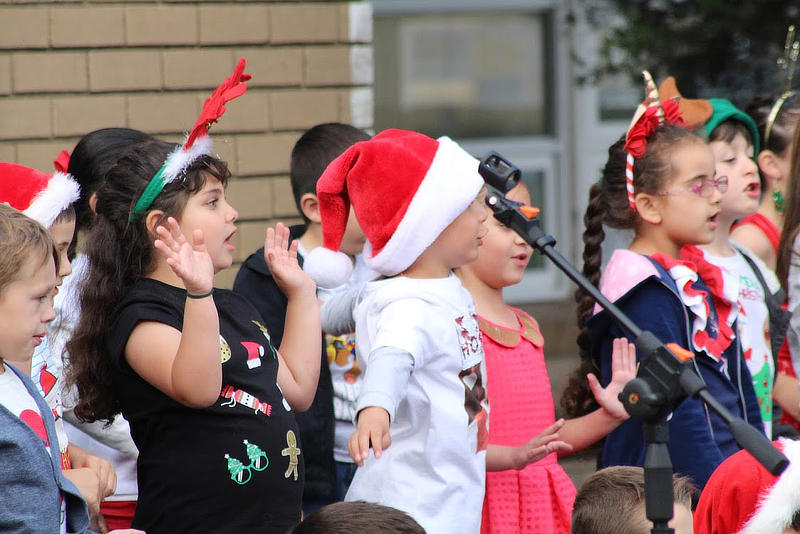 St. Catherine's School Advisory Board
The St. Catherine's Primary School Board is dedicated to acting as the parents' voice in the development of the school. The Board provides a forum for discussion and policy making on matters concerning the operations of the school and the education and welfare of students in an advisory capacity to the Parish Priest and Principal. The school board has as its central purpose the realisation of the vision of the school and in building school community.
Parents & Friends Association
St. Catherine's Parents & Friends Association is continuing to grow. The Association is led by central committee members and supported by our hardworking parent community.
The Association offers an opportunity for parents to gather and become involved in the life of the school and provides support for the school in areas such as – social functions for the school community, fundraising, special food days and various celebrations.
Principal

Tracey Brincat
Deputy Principal

Angela Ferro
Finance Manager

Caroline Cianciosi
Secretary
Enrolment Officer

Tamara Gullifa
Prep Red

Caitlin Brasier
Prep Green

Marissa Trifiletti
Year 1 Red

Narelle Monteleone
Year 1 Green

Stefani Garzia
Year 2 Red

Jasmin Tucci
Year 2 Green

Laura Fortunato
Year 3 Red

Olivia Esposito
Year 3 Green

Eliza Free
Year 4 Red

Penny Vouziotis
Year 4 Green

Suzie Gangi
Alessandra Bonilla
Year 5 Red

Rachel Butler
Year 5 Green

Lisa Tsobanopoulos
Year 6 Red

Radhini De Silva
Year 6 Green

Fotini Lagkadiotis
School Advisory Council Members
Tracey Brincat
Ange Ferro
Shane Calthorpe
Rev John Magri
Joseph Straneri (Chair)
Phillip Shinas
Olivia Stranieri
Swas Hocking
Silvinus Ruron

Positions of Responsibility
Learning & Teaching Inquiry
Learning & Teaching ICT
Family Engagement in Learning

Tamara Gullifa
Executive Assistant to Principal
School Bursar / Payroll (Mon – Wed)

Caroline Cianciosi
Learning Diversity Leader
Learning & Teaching Math Leader
School Improvement Curriculum

Shane Calthorpe
Literacy Leader

Kristie Gibson
Religious Education Leader
Wellbeing Leader

Nigel Maloney
Specialist & Support Staff
Intervention / Extension

Jacob Marchett
Alessandra Bonilla
Emily Calogero
Italian

Lina Lauricella – Coordinator
Michelle Lepore
LOTE - Community Languages

Kamal Kaur
Tien Vu
Anica Saveska
Nadal Kunda
Sophie Philippou
Janan Atto
Physical Education

Jacob Marchett
STEM

Lisa Valastro
Zoe Chapman
Visual Arts

Vera Mitchell
Student Support Staff

Janan Atto
Lauren Critelli
Mikayla Groppo
Lena Palazzolo
Niki Potenza
Daniela Rossello
Chloe Rowan
Maria Tornatora
Sarah Watson
Library Assistant

Daniela Rossello
Maintenance

Joseph Basile