Student Leadership
Our student leadership encompasses processes and structures for student representation and incorporates students' participation in decision-making and the life of the school. Students develop skills in areas such as problem solving, listening, communication, collaboration, using their initiative, leading and motivating others, task management, decision making, technology, and running meetings.
"If your actions inspire others to dream more, learn more, do more and become more, you are a leader."
John Quincy
Student Wellbeing
At St. Catherine's we believe that a child's wellbeing is fundamental to holistic learning, life and Faith. Children who are happy, confident and who can form positive relationships with others are empowered to achieve positive learning outcomes. A positive sense of wellbeing supports a base for rich learning that enables young people to flourish.
At St Catherine's it is expected that all members of the community show 'Respect', 'Responsibility' and act 'Safely'. These values form the basis of our 'School Wide Positive Behaviour Support' program. 'School Wide Positive Behaviour Support' is an evidence-based framework for promoting positive behaviour and providing support in order to prevent misbehaviour.
Through our Wellbeing programs and strategies, we endeavour to encourage our children to develop healthy relationships and skills as they prepare to take their place in an ever-changing society, as self-respecting and responsible citizens. To this end we:
Implement Social Emotional Learning programs and strategies
Build a culture of healthy relationships
Provide personalised learning programs
Have established a whole school approach to behaviour management
Build partnerships between home and school
Develop Individual Behaviour Plans as required
Lunch time clubs to support student interest
Foster partnerships with community support groups
Provide an onsite qualified Psychologist available to students, parents and staff
Facilitate the Seasons program – The Seasons for Growth program is designed for children to assist them in managing and understanding the effects of significant change, loss and grief in their lives
Offer a School Chaplaincy service
Promote Values Education.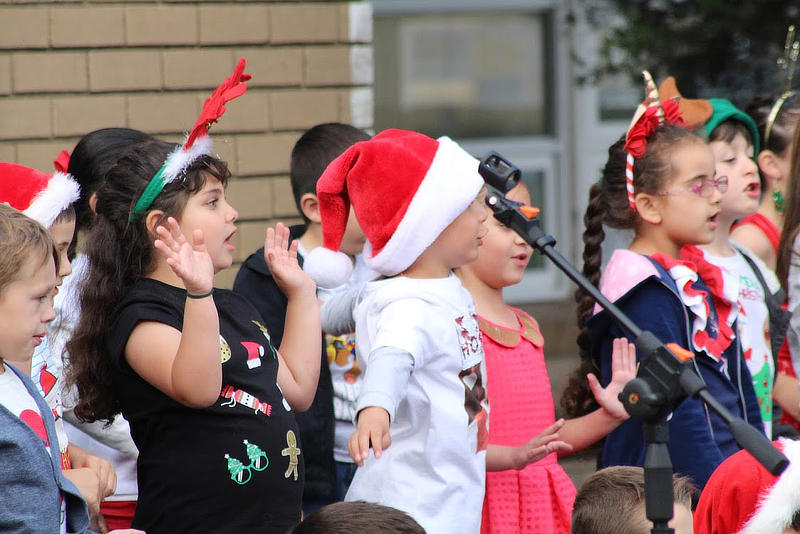 Parent Leaders
St. Catherine's School Advisory Board
The St. Catherine's Primary School Board is dedicated to acting as the parents' voice in the development of the school. The Board provides a forum for discussion and policy making on matters concerning the operations of the school and the education and welfare of students in an advisory capacity to the Parish Priest and Principal. The school board has as its central purpose the realisation of the vision of the school and in building school community.
Parents & Friends Association
St. Catherine's Parents & Friends Association is continuing to grow. The Association is led by central committee members and supported by our hardworking parent community.
The Association offers an opportunity for parents to gather and become involved in the life of the school and provides support for the school in areas such as – social functions for the school community, fundraising, special food days and various celebrations.